People employ designers for many reasons: either they want to revamp their company website, or want to let potential clients know that they are indeed, connoisseurs of good design. There is no shortage of talented designers in Malaysia, which is why working with us can be a seamless process…as long as you avoid committing these five cardinal sins:
PROVIDING VAGUE INSTRUCTIONS AND FEEDBACK
"Make it pop? Sure! By the way, I'll be charging you for my purported mind-reading skills, too."
Being as specific as possible when it comes to providing designers with instructions, directions, or feedback on a project. Ambiguity won't get you what you need, and will only leave the designer feeling frustrated. It always helps to be clear, direct and transparent when communicating with designers. Meaningful phrases such as "make it pop" or make this more blue" (what kind of blue?) do little to make our lives easier.
Designers are visual creatures, so use that to your advantage! Throwing together a moodboard, or a thematic collage which serves as a visual guide of what you want your final artwork to look like, only takes a few minutes! Provide your designers with as many visual references as possible, so they can nail the aesthetic you're going for.
GIVING YOUR DESIGNER NON-EDITABLE FILES/LOW RESOLUTION IMAGES TO WORK ON
We need special tools to get the job done quickly and effectively. Assets such as working or editable files (think Adobe Creative Suite, not JPGs or PDFs), font files, editable text and high-quality images (72 DPI for web and 300 PPI for print) are all integral to the creation of good design. In case you didn't know, screenshots, Microsoft Powerpoint or Word files do not count as design assets, as we cannot modify them.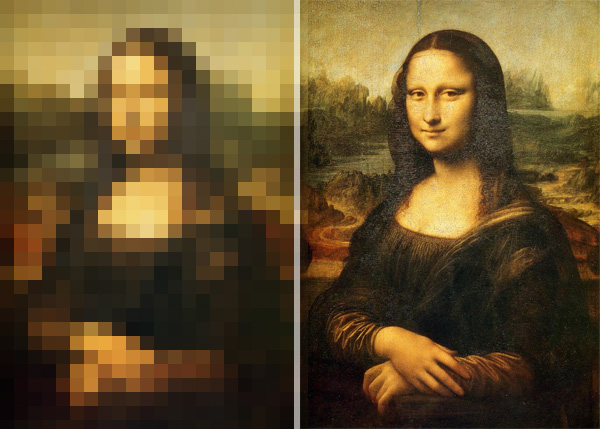 PROVIDING US WITH INADEQUATE CONTENT
Designers aren't illusionists, we cannot conjure artworks out of nothing. If you don't give us adequate material to work with, we cannot get the job done – it's that simple, really. At the time of providing us the design brief, it's okay to not have all material in place. However, expecting us to rely solely on placeholder text and imagers, sets up the entire project for failure. Having several rounds of re-design is an exercise in futility that neither the client, nor the designer should be subjected to.

On the flipside, overwhelming us with large amounts of content and expecting us to sift through all of it could make us miss our internal and external deadlines. If you are the sort of client who expects work to be delivered quickly, make our lives easier by giving us relevant content right off the bat.
EXPECTING INSTANT CHANGES FROM YOUR DESIGNERS
Remember the adage "good things come to those who wait"? Good. Now keep this in mind when waiting for your designers to incorporate your edits into the final product. While it is normal to make changes both small and big to the project, expecting your designers to complete everything within an hour is quite unreasonable.

Don't underestimate the time needed to make changes – even if the rework seems simple to you, it may not actually be an easy fix. To save time, collate all edits before handing it over to your designer, and keep the rounds of changes to a minimum. For everyone's sanity.
LOCKING IN DEADLINES WITHOUT CHECKING IN WITH THE DESIGNER
The luxury of time is something designers in Malaysia do not have in abundance, as we are usually juggling multiple projects and timelines. Give us unreasonable deadlines, and we will either not be able to deliver work on time, or will end up creating subpar work. To avoid such unpleasant situations, always talk to us and find out if we are comfortable with completing the requisite amount of work in the time given to us. Procuring assets, loading files onto our digital workstations, conducting research and ideation, designing, editing, and testing digital platforms are time-consuming processes.
Need a designer to whip up some beautiful artwork for your marketing campaign? Chat with us at hello@mutant.com.my